Developing activities and partnerships in Korea
We gathered a list of services & tools to help you to expand in Korea.

Accelerate your development

Market studies | Export | Accelerator Programs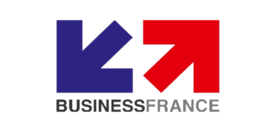 Business France offers customized support through a step-by-step approach, helping companies to expand their presence in South Korea. Being sector based experts, Business France aims at helping businesses to find prospective clients through a network of contacts.

Business France advises companies on how to prioritize markets, test the potential of their products and services with a panel of local decision-makers and how to raise their profile on a foreign market, meet prospective clients and advises on selecting business partners.

SparkLabs Korea is a mentorship-driven Accelerator Program founded by entrepreneurs for entrepreneurs. SparkLabs provides a 3-month accelerator program for seed to early-stage startups that have the potential to expand globally. The program is offered twice a year and has so far operated 3 batches. It helps startups attract not only Korean investors, but also prominent global investors.


The Orange Fab program provides a boost to start-ups, in order to help them execute their innovative projects, and makes them available to Orange users and customers earlier. From a practical standpoint, this is an intensive coaching program for budding companies, aimed at promoting their development at the international level. In Korea, 15 start-ups have already participated or are participating to Orange Fab Asia
Find Funding
Raise funds | Financing | Guarantee
Hire Talented People / Find a Job

Job Boards | V.I.E


The VIE enables businesses to give 18- to 28-year-old candidates a temporary assignment of between six and 24 months in a foreign country. The assignment can be renewed once, but may not exceed two years in total. The scheme is open to candidates of all qualification levels not only from France, but also from any other country in the European Economic Area.
Benefits for businesses :

No administrative formalities to complete for personnel sent to work abroad ;
Financial incentives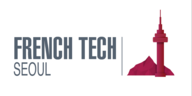 French Tech Seoul Job board


Find or post a job on the job board of the French Tech community based in Seoul. Free service powered by Les Pépites Tech.
Other useful webistes in Korea:

Our Recruitment Service offers a special package for start-ups at very competitive fees.
The service focuse on the needs of start-ups to support their business development in Korea.
Want to share a tip?
You want to share some tips with the community or you are being part of the ecosystem? Share it with us!